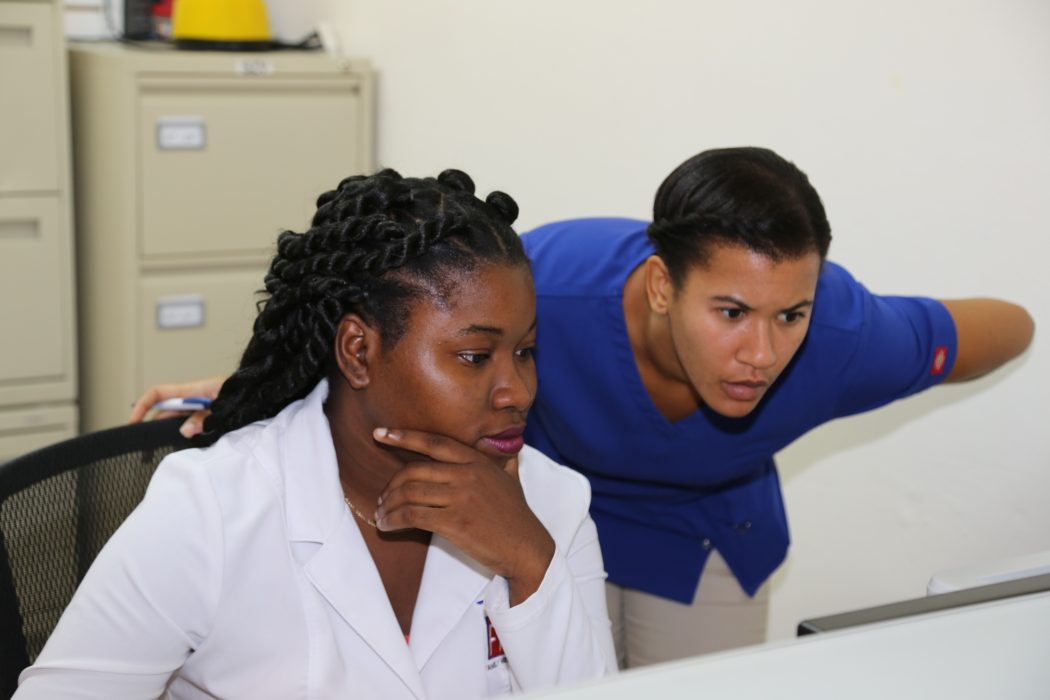 Located on the Welgelegen Road, a few minutes away from the Hospital in Cay Hill, the Family Medical Practice offers a wide range of medical services from General Practitioner to Medical checkups for work, study financing, aviation (Air Traffic Controller and Pilot) and driver's license. Our trained medical staff and doctors are ready to assist you with all of your medical needs.
Services offered:
General PractitionerGeneral practitioner services include treating common medical conditions and organise referrals of patients to hospitals and other medical services for urgent and specialist treatment. The main focus is on the health of the whole person combining physical, psychological and social aspects of care.
Dr. Meade-Swanston also holds a advanced diploma in Obstetrics and gynaecology and this is a specialist interests of hers. There is an inhouse Ultrasound machine that is used in the early pregnancy stage and in some gynaecological conditions.
Aviation Medicals
A questionnaire and full body exam including EKG, Vision/ Hearing screening, Urinalysis and occasionally Lung function tests are performed before a certificate is issued as per regional regulations. An appointment is required for this medical.
Dermatology
Services include diagnosis, investigation, treatment and management of the conditions of children and adults with skin disease, as well as hair and nail complaints.
Minor Surgery
Please note, all of our surgical instruments are sterilized on site and kept in sterile packets, there is an on site auto clave for this service.
Minor skin procedures
Examples of procedures include: shave excisions, removal of skin tags/ warts/ cysts
Joint Injections
Examples of procedures include: injections to scar tissue or knee/shoulder injections
Medical Cosmetology
Otherwise known as Aesthetic medicine, it is an inclusive term for specialties that focus on improving cosmetic appearance through the treatment of conditions. Examples: acne, melasma, DPN or mole removal.
Piercings (ears only)
This is normally performed for first time ear piercings, includes babies over 3 months of age.